Critical HVAC Services, Performed by Experts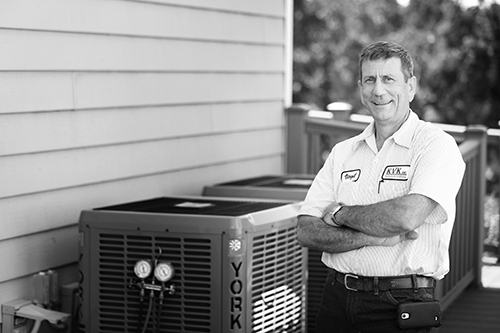 KVK Inc. is pleased to offer a wide array of HVAC services designed to provide a stable foundation for the functionality of your forced-air system in Woodbine, Dickinson County, or Navarre, KS. From the natural gas line installation to the ductwork that delivers temperature-controlled air to your home, we perform the peripheral services that other companies can't or won't do! Some of our specialties include:
Gas pipe installation: Do you require a gas line run onto your premises to facilitate the seamless installation of your gas furnace or other critical HVAC component? Let our professionals take care of your natural gas line installation in Central Kansas and have peace of mind that it's done thoroughly and properly.
Duct repair and installation: Ducts in your home are charged with delivering forced air to your living space—if they become damaged, they're unable to perform at optimal capacity. We offer duct repair in Central Kansas to all existing ductwork throughout your home, as well as capabilities regarding fabrication and installation (see below).
We don't just service your air conditioning unit or your furnace: our HVAC services go above and beyond to make sure your delivery systems are also the best they can be, to ensure optimal comfort and superior function from your HVAC system. From tailored fabrication for custom ductwork, to gas pipe installation in Central Kansas, count on our professionals above all others.
Duct fabrication and installation
Your home is unique in its design and layout, which means your HVAC system needs to complement it when it comes to forced air distribution. Every HVAC duct installation in Central Kansas needs to be tailored to the home—one-sized fits all approach simply won't cut it!
Because we understand the importance of a tailored ductwork solution, we're proud to fabricate all essential ductwork materials at our shop, instead of just ordering general sizes and cutting them down to fit your home. Our truly customized approach means a more complete HVAC system for you, better forced air distribution and an overall higher quality of life in your home!
Contact us today
For more information about our HVAC services and how we can assist you with gas line installations, furnace repairs, or air conditioning service and installation, please contact us today by calling 785-257-3224.